I was cleaning my room and decided I really don't need these magazines/CDs so i decided to make a post to try and sell them. So this is my "help me get rid of stuff" post. More like looking at all this stuff, I know I have more hiding in my room somewhere. I just... haven't bothered to find it yet? More like this was all in my shelf and not scattered about. Go me.
[edit] okay so somehow i hit the enter key and it submitted my post already LOL? i didn't even post anything yet....
Kera Magazines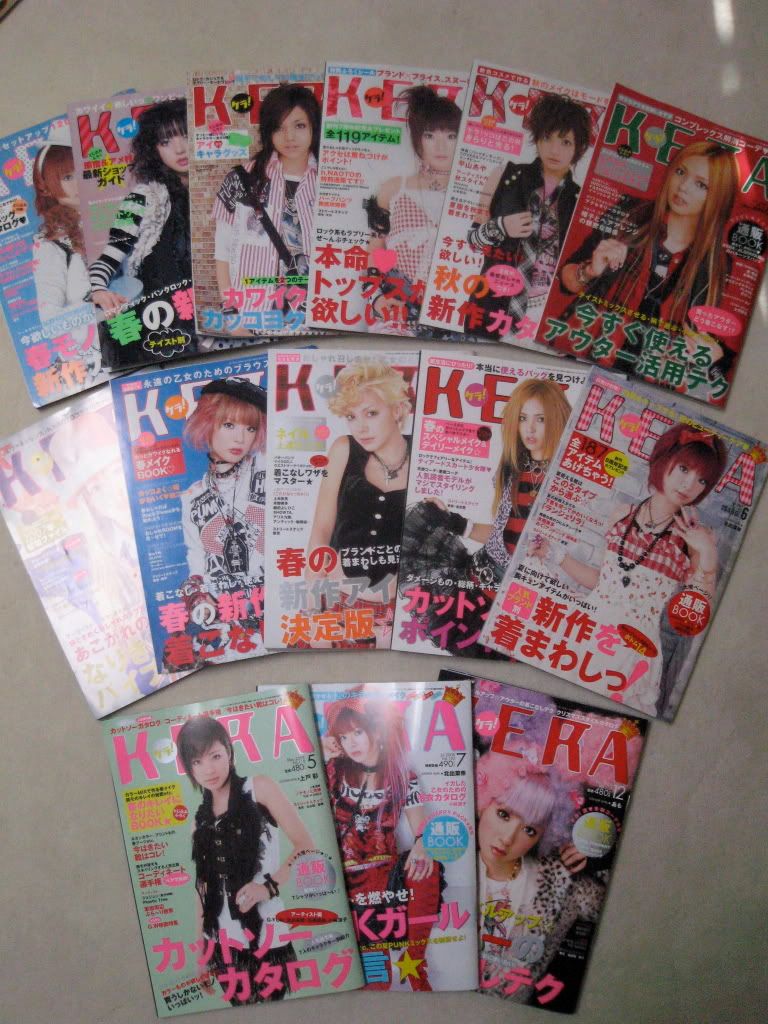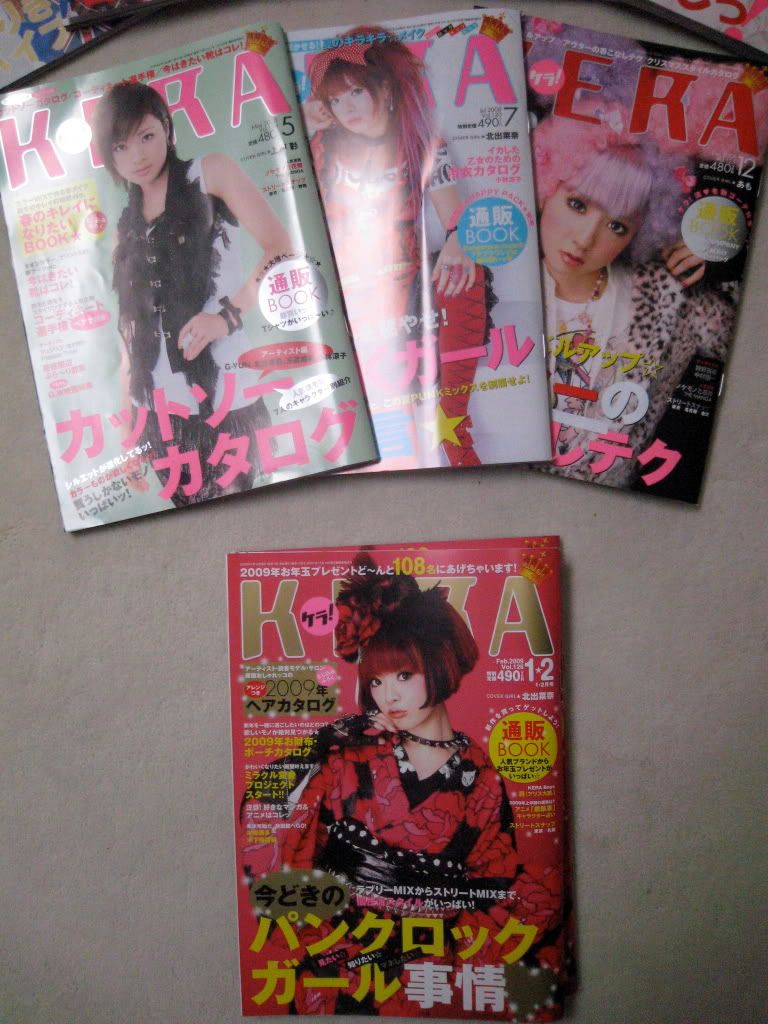 from top left:
2006 Issue 3/March
2006 Issue 4/April
2006 Issue 5/May
2006 Issue 6/June
2006 Issue 9/September
2006 Issue 12/December

2007 Issue 1/January
2007 Issue 2/February
2007 Issue 3/March
2007 Issue 5/May
2007 Issue 6/June

2008 Issue 5/May
2008 Issue 7/July
2008 Issue 12/December

2009 Issue 1 & 2/February (I accidentally bought 2 copies of this one :/)
I need to figure out pricing on these :< but for now I would think $7 a copy + shipping.
J-rock Magazines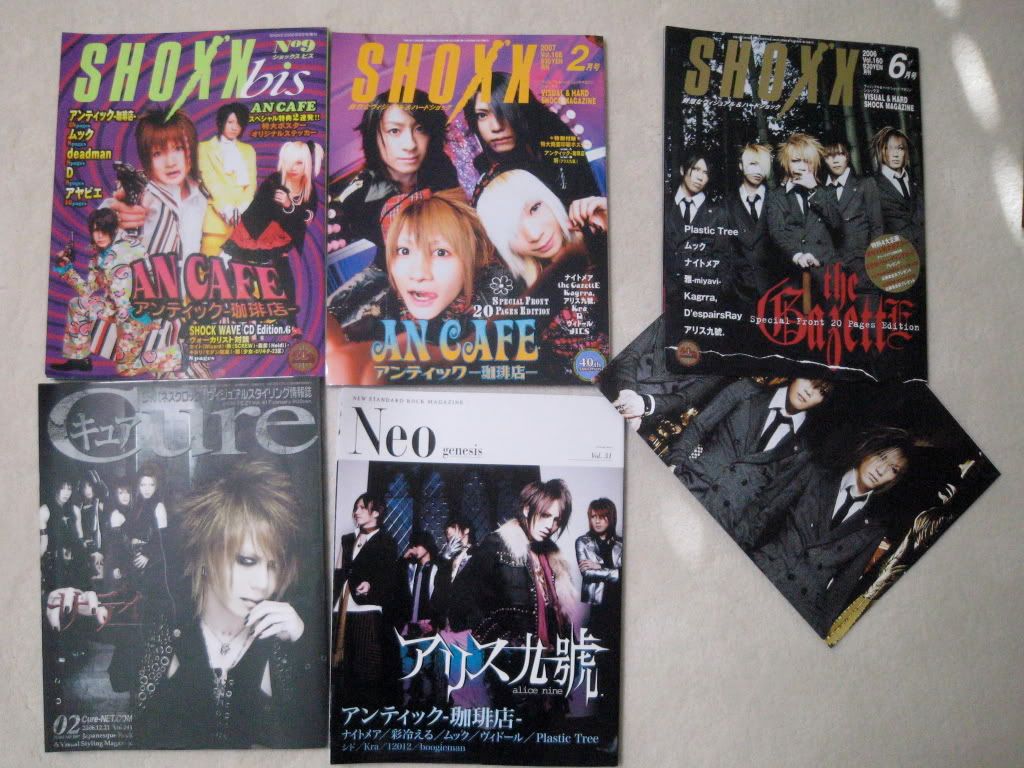 left to right:
Shoxx bis August 2006
Shoxx February 2007
Shoxx June 2006 (comes with poster :P)
Cure February 2007
Neo Genesis volume 31


pricing on these haven't been figured out yet since I honestly don't pay attention when I pay for these so I'll have to get back with the price another day.


J-Rock CDs

They're both open and stuff, still in good condition subtract the finger smudges if there are any. I believe i bought these for $20+ but I could really care less for these so it'll be $10 + shipping.


This post is so incomplete that it hurts, but I swear- I'll figure it out eventually. Especially on the shipping prices(probably the most important part... lol)
I have several clothing items I'm debating on selling too.
I should sell manga. I have a crapload sitting in my closet that is depressing me wayyyyy too much. Also a huge load of the monthly manga article thing, Margaret.

HELLO.